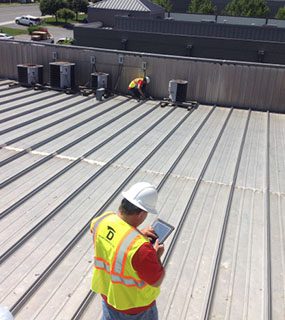 Commercial roof maintenance plans are your best bet to avoiding expense. Your commercial or industrial building's roof represents a significant investment. Not only does it shelter and protect your building and all it contains – from people to equipment – but it also has to hold up against unrelenting sun, fluctuating temperatures, and harsh weather conditions.
As a roofing contractor with decades combined experience, The Roof Coating Company understands the demands placed on your building's roof, and has the knowledge, expertise, materials, and skilled labor to take care of it. We offer full-service maintenance plans that can be custom tailored to your needs and wants. Call us today to get started! 757-515-7050
Commercial Roof Maintenance
We offer many different services that can all be tailored to your specific needs and wants:
Roof Inspections – We inspect services and evaluate all types of commercial roofs – TPO, PVC, EPDM (rubber), built-up, bitumen, metal, gravel, concrete, and more. One of our skilled technicians will do an on-site visit that includes a comprehensive visual inspection, which includes the following: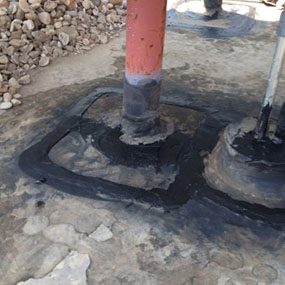 Careful inspection of your current roofing material, especially along seams and between layers, paying close attention to dips or valleys where water may pool
Damn causing debris on the roof surface and clogging roof drains and scupper boxes.
Evaluation of roofing components– penetrations, HVAC equipment curbs, vent pipes, vents, chimneys, skylights, rood to wall transitional areas and coping metal.
A detailed report on conditions and recommended actions, plus cost estimate
Roof Repairs – Once the findings of our visual inspection have been reported, you can rest easy knowing that The Roof Coating Company can handle any repairs – small or large – you may need. Our full-service solutions for commercial roofs include: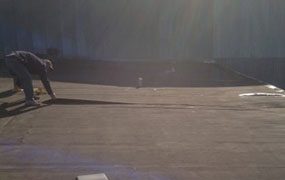 Leak detection and repairs
Preventative maintenance
Complete Roof Restoration Services
Roof Cleaning and Debris Removal
Due Diligence Reports
It is our goal to make sure our customers are educated and comfortable with every step of the process. We can custom tailor any maintenance plan to your exact needs. Some customers preschedule quarterly inspections with us, so they can stay ahead of small repairs before they become big issues.
Our Commercial Roof Maintenance Service Area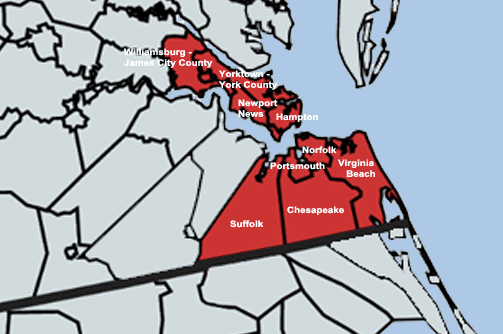 The Roof Coating Company provides a multitude of professional commercial and residential roofing services for the following Hampton Roads, Virginia cities and counties:
Virginia Peninsula
Poquoson
Yorktown - York County
Williamsburg
James City County
Call The Roof Coating Company Today!
If you're unsure of your roofs condition, we highly recommend having it thoroughly inspected. Understanding the condition of the roof and having a plan of action will allow you to budget appropriately and not be vulnerable to catastrophic failure causing disruption and possible down-time for your business. Call us today at 757-515-7050.