Before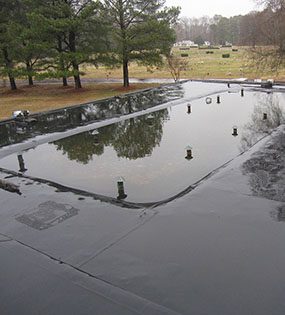 After
Roof coating tax benefits are a huge reason for considering this option at your next scheduled commercial structure's roof replacement. The Roof Coating Company can not only patch and repair your roof with our coating systems, we can provide decades of guaranteed service life.  The best part of roof restoration and coatings is that it falls under the guidelines of preventative maintenance, which can be tax coded as a current expense.
This is great news for property owners and asset managers!
Why wait for a roof replacement to be amortized over the life of the property, recovering only though annual depreciation deductions, when you can deduct your roof restoration as a current operating expense this year?  The ability to restore your roof and bill it as a current expense is an aggressive tax position that is legally strong.
Above the tax benefits, restoration is the smarter and more responsible choice. By restoring your current roof system, you will avoid expensive tear off and disposal, helping to greatly reduce landfill waste and disposal costs.  Better yet…your new bright white roof will reflect over 85 % of ultraviolet light and radiant heat!  Helping to reduce your energy costs and current operating expenses for the life of your roof.
Check with your tax advisor to verify that our roof coating systems not only serve as shelter from the elements but as a tax shelter as well.  We are excited to discuss the latest roofing technology with you!  We are here to lend you our experience and help you to make the best decision to fit your budget.
Before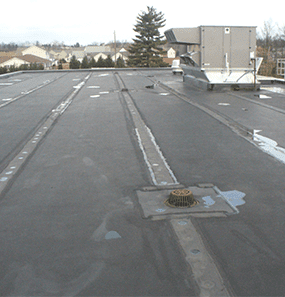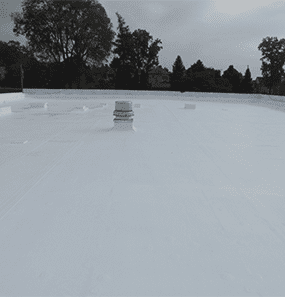 After
Call us today! Our consultations are always free!  Same day appointments for emergency roof repair are often available.
Visit our Commercial profile for a gallery of completed Roof Coating projects throughout the Hampton Roads cities of Virginia Beach, Norfolk, Portsmouth, Suffolk, Newport News and Hampton. 
The Commercial Roof Restoration Experts
As our name implies, The Roof Coating Company specializes in restorative roof coatings for commercial and industrial roofs in the Hampton Roads and surrounding areas. We are proud to use quality materials by a top manufacturer.
Our work with endorsed partners guarantees our roofs will stand the test of time. We also offer warranties that are backed by the manufacturer to cover both labor and materials. Please, don't hesitate to call us at 757-515-7050 or use our convenient online contact form to schedule your free estimate today! Whatever your commercial roof restoration needs, we've got you covered in Hampton Roads, Virginia!