Before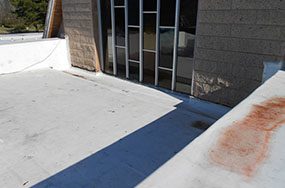 After
The Roof Coating Company offers critical scheduled commercial roof inspections for businesses throughout Hampton Roads. Your commercial building's roof is one of its most important parts. It protects the entire underlying structure, including the equipment, employees, or tenants within it. But the truth is, roofs take a beating. They are exposed to the harsh rays of the sun almost every day of the year, not to mention weather conditions ranging from extreme cold to violent storms. And when repairs are needed, they can be costly, leading to the involvement of insurance and even litigation.
Knowing all this, it makes sense to keep a significant investment like your commercial roof in good condition. There is no better way to do this than with regularly scheduled roof inspections by a reliable professional roofing company like The Roof Coating Company. Call today to schedule your first inspection - 757-515-7050.
The Roof Coating Company's Comprehensive Roof Inspections
Before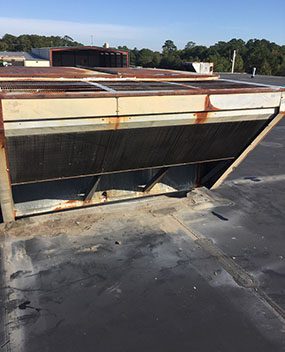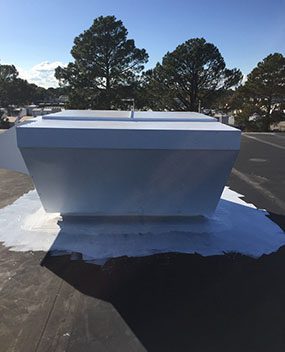 After
No matter the size, age, or material of your commercial roof, routine roof inspections should be a part of your ongoing roof maintenance. Having a licensed, certified professional evaluate your roof regularly will ensure that any subtle signs of trouble are caught early and dealt with properly, translating to a healthy roof that lasts well beyond its estimated service life and saves you big bucks.
Our roof inspections are tailored to each roof, but typically include the following:
A thorough visual inspection, both from the ground and up on the roof
Careful inspection of your current roofing material and a report on its condition, including debris buildup
Evaluation of roof structures – caps, ridges, drip edges, drainage systems, flashings, HVAC equipment, pipes, vents, chimneys, skylights, and anything else
Check for movement among all of the above
A detailed report on conditions and recommended actions, plus cost estimate
We recommend having your roof inspected twice a year (spring and fall), as well as after any major weather event.
Our Commercial Roof Inspections Service Area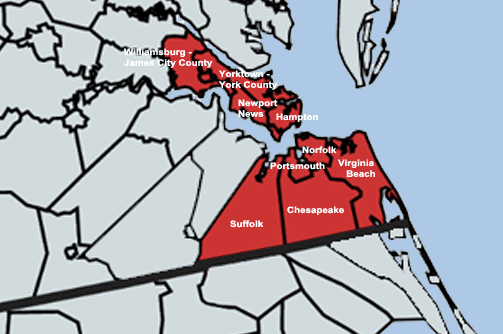 The Roof Coating Company provides a multitude of professional commercial and residential roofing services for the following Hampton Roads, Virginia cities and counties:
Virginia Peninsula
Poquoson
Yorktown - York County
Williamsburg
James City County
Why The Roof Coating Company
The experts at The Roof Coating Company have more than six decades combined experience in the roofing industry. We are competent, trustworthy professionals who are familiar with every type of roofing material and their unique, individual challenges and strengths. We have the labor and materials available to handle any problem right away, and we love to earn our customers' business.
Call us today at 757-515-7050 to experience The Roof Coating Company's professional, attentive service.