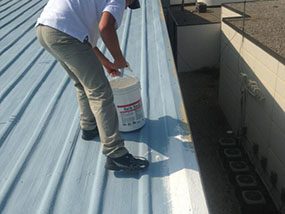 The Roof Coating Company is a Hampton VA commercial roofing services provider. Our company is fully qualified to handle a range of commercial roofing services. Our cost-effective roofing solutions are available to clients in Hampton, VA. To schedule a free onsite roof evaluation, give us a call at 757-515-7050.
About The Roof Coating Company
We combine top roofing products with a team of highly-skilled roofing technicians. When you hire The Roof Coating Company, you can expect quality craftsmanship and competitive prices. We abide by all local building regulations and federal safety standards.
Sustainable Green Roofing Solutions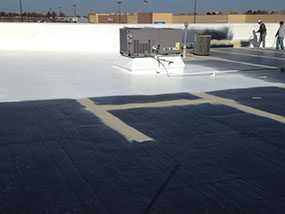 Your roofing system has a major impact on the energy-efficiency of your building. At The Roof Coating Company, we have several roofing solutions that will have your building up to 30% more energy-efficient. Eventually, these services will pay for themselves with what you'll save in energy costs.
High Quality, Durable Roof Coatings
Our roof coatings are just one example of an environmentally-friendly solution. Not only does a roof coating reflect sun rays but it also can extend the lifespan of a roof for over a decade longer. This prevents wasting a significant amount of material, time, and money. Roof coatings are affordable and easy to apply.
Commercial Roof Repairs
The Roof Coating Company has a team of qualified roofing technicians with years of experience diagnosing and repairing all types of commercial roofs. Our roof inspections are thorough and allow us to patch up all of your roof's weak points. We offer high-quality repairs at affordable prices.
Commercial Roof Replacements
While we always do our best to repair and restore an existing roof, sometimes a roof replacement is unavoidable. This is a large project that should only be trusted with a proven commercial roofing company. With over 60 years of combined experience, we're prepared to install your new roof flawlessly so that it will last you decades.
Call The Roof Coating Company Today!
The Roof Coating Company is a premier company providing a variety of commercial roofing services to clients in Hampton, VA. Whether you need your roof repaired, restored, or replaced, we have you covered. Give us a call today at 757-515-7050 for a free onsite roof evaluation. From there, we can advise you on the best service(s) for your commercial roof.