Hail Happens. Then Cracks in Your Roof Do, Too!
We Can Help When Dealing With Roof Insurance Claims When It Comes to Hail Damage; Here's How: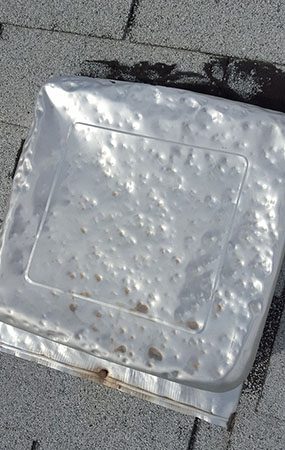 Hail can strike in any season. Hail stones can vary from pea size to 7" in diameter and anything larger than 1-3/4" has the potential to inflict significant damage. All too often, roofs sustain severe damage during a hail storm but owners and building occupants won't realize any damage has occurred until the roof is beginning to leak due to latent damage. When your shingled roof sustains millions of hail strikes during a severe storm it becomes compromised, you may not be able to see the effects from the ground. Whether the system is a year old or 20 years old it is weakened greatly reducing the overall remaining life expectancy of the roof. Hail strikes damage the roofs surface with visible physical loss. Latent damage hail strikes cause premature granule loss and compromise the sealant strip which greatly reducing the life span of the roof. Are field technicians are experts in identifying hail damage. By having a certified professional roofing company onsite to represent you by accompanying the field adjuster during his inspection will greatly increase your chances of having the roof bought and replaced.
Don't wait too long to call! Have your roof inspected by The Roof Coating Company immediately after a hail storm to see if you have damage.
The Multi-Family Roof Replacement Experts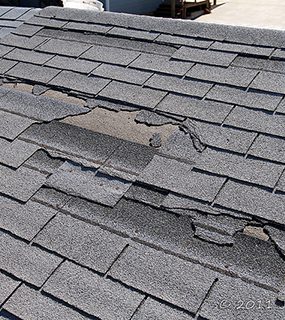 The Roof Coating Company specializes in multi-family roof replacements in the Hampton Roads and surrounding areas. We are proud to use quality materials by the industry's leading manufacturers.
Our work with endorsed partners guarantees our roofs will stand the test of time. We also offer warranties that are backed by the manufacturer to cover both labor and materials. Please, don't hesitate to call us at 757-515-7050 or use our convenient online contact form to schedule your free estimate today! Whatever your multi-family roofing needs, we've got you covered in Hampton Roads Virginia!