The Roof Coating Company is a Norfolk VA commercial roofing contractor. We're are all about saving you time and money. A full-scale, professional commercial roofing contractor, The Roof Coating Company provides a full range of roofing services, all while adhering to the highest standards of customer service and craftsmanship.
If you are located in or around Norfolk, Virginia, give us a call today at (757) 515-7050 to learn more about our exceptional services for yourself!
Your Norfolk VA Commercial Roofing Contractor
The Roof Coating Company has been around since 2010 and has more than 60 years of combined experience between our team members. In nearly a decade of business, we've seen it all. That is why we provide a comprehensive list of services, for all your commercial roofing needs:
Cool Roof Options
Insurance Assistance
And Much More!
Industry-Leading Sustainable Roofing Solutions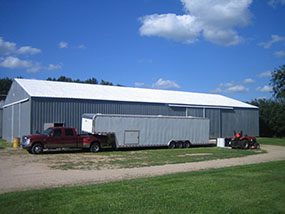 Another thing that sets The Roof Coating Company apart from the competition is our focus on "green," or eco-friendly roofing options. As our name implies, The Roof Coating Company specializes in restorative roof coating systems. These premium elastomeric roof coatings benefit the earth in a number of ways:
Roof coatings can rejuvenate your old roof without having to tear off, dispose of, and replace it. Don't add to our landfills!
Less labor, less materials. (And less cost to you!)
Roof coatings can reduce utility bills by 30 to 50% and drop rooftop temperatures by as much as 80 degrees.
Properly serviced and maintained, roof coatings can stay in place indefinitely, with regular re-coatings about once a decade.

Partnering With The Best in Commercial Roofing
At The Roof Coating Company, we understand that we owe much of where we are today to many of the companies and associations we partner with.  We work with only the best to make sure that you, our customer, get the very best in material quality and workmanship. Here are just a few our valued partner organizations:
As you can see, we at The Roof Coating Company take our mission to provide customers with safe, high quality, vetted roofing products and services seriously. 
Call The Roof Coating Company Today!
If you're located in Virginia, give the number one commercial roofing contractor of choice a call – call The Roof Coating Company at (757) 515-7050.  We provide commercial roofing services for all your needs!