Newport News Roof Inspections - Call Today!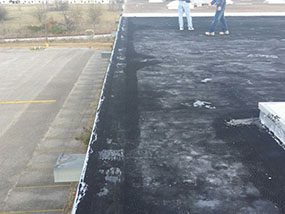 How often do you schedule a roof inspection? Even when your roof appears to be in top shape, it's still a good idea to have your roof inspected a couple times per year no matter what. A commercial roof can develop costly issues right under your nose without showing any apparent signs in the beginning. However, when you hire The Roof Coating Company, we'll be able to catch all of your roof's obvious and underlying issues. Clients in Newport News, VA can reach us at 757-515-7050 to schedule a roof inspection.
The Benefits of Scheduled Roof Inspections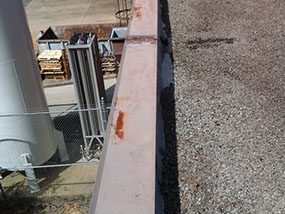 Scheduling regular roof inspections has been proven to be one of the most effective ways to save money on a commercial roof. When you hire an expert contractor to keep an eye on the condition of your roof, you'll be able to stay on top of necessary repairs, maintenance, and other types of services. This will greatly prolong the lifespan of your roof. The more years you get out of your roof, the more time and money you save.
The team at The Roof Coating Company has decades of combined experience in the industry. We're familiar with all types of commercial roofing systems which makes us qualified to effectively diagnose your roof. Plus, as a full-service contractor, we can help you out with any type of commercial roofing service that your roof may require.
Newport News Roof Inspection & Restoration Services
After we evaluate a roof, we often recommend our clients to opt for a roof coating. This is a restoration service that can greatly improve the condition of your roof. When we apply this seamless, protective layer to the top of your roof, it will be watertight for over a decade longer. Roof coatings are quite affordable, and the application process is quick and easy. Here at The Roof Coating Company, we specialize in roof restoration services.
Call The Roof Coating Company Today!
Regular roof inspections will spare you from a load of trouble over the years. This service will help keep repairs small and affordable. The Roof Coating Company offers thorough roof inspections and more to clients in Newport News, Virginia. Our team will swing by and evaluate your roof for free. All you have to do is call us at 757-515-7050 to schedule a time.