Re-Cover, Don't Re-Roof!
Roof Coating Restoration Saves Money, Time & Aggravation Avoiding Time-Consuming & Costly Tear-Offs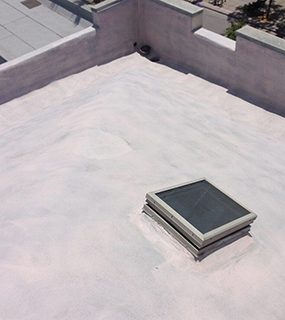 Have you been fighting with a commercial flat or industrial roof? Have leaks been reoccurring after numerous attempts to have them fixed? The issues may stem from a faulty installation or the beginning signs of failure of an older roof system. If you have contemplated replacing the roof with a new one you should first, consider our roof coating restoration system; here's why. 
Our roof coating and restoration system has successfully been extended the lives of existing roofs for more than 60-years. Call us today to discuss your roof restoration options with one of our trained and knowledgeable field representatives: 757-515-7050.
The Roof Coating Restoration Process: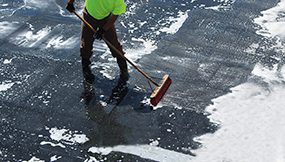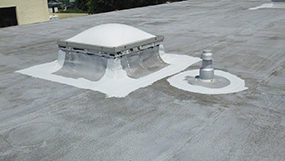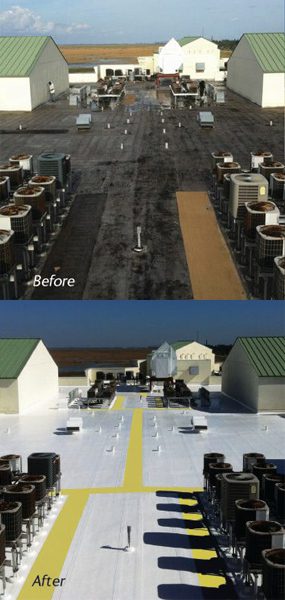 Restoring an existing roof is a time tested four-part process. Each step provides a critical part to the overall integrity of the roof coating system and its long-term water-shedding capabilities.
Thorough Inspection of the existing roof system and evaluating to see if it a candidate for restoration. If it can be restored the first step is to repair any existing anomalies per roofing industry standards which may affect the coating systems long term performance.
Roof Cleaning with our specially formulated detergent to remove tough dirt, pollen, mildew, and fungus from roof membrane. Cleaning the roof removing all dirt and contaminants will assure proper adhesion of primer and subsequent coating product applications.
Priming; applying our two-part water-based epoxy primer is ideal for use on most roofing surfaces including metal roofs and flashings. This primer bonds extremely well to properly prepared roofing surfaces and guarantees proper adhesion of our silicone coatings and other top coats, especially on weathered surfaces.
SeamSeal Application; SeamSeal, a silicone-based, solvent-free sealant combined with a reinforcing agent, it adheres to seams, fasteners and other vulnerable roof details in a single application. The process transforms a roof with seams, gaps, pipe penetration, and curbs into a seamless foundation ready for coating with our Solvent-Free 100% Silicone Coating.
Top Coat Installation; Our silicone is the only cleanable solvent-free 100% silicone coating in the industry to resist dirt pick-up even after years of exposure, thereby maintaining significantly higher whiteness and solar reflectivity than any other roof coating available. Manufactured out of 37% recycled content – the highest in the industry. which may contribute to LEED points.
5-Year Energy Star Warranty on our Cleanable Silicone Coating. When properly applied, we guarantee it will maintain an aged Energy Star rating for a minimum of 5 years – even over asphalt roofs. 
Our Roof Coating Restoration Service Area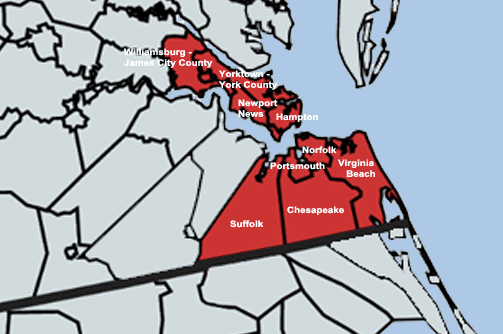 The Roof Coating Company provides a multitude of professional commercial and residential roofing services for the following Hampton Roads, Virginia cities and counties:
Virginia Peninsula
Poquoson
Yorktown - York County
Williamsburg
James City County
The Commercial Roof Restoration Experts
As our name implies, The Roof Coating Company specializes in restorative roof coatings for commercial roofs in the Hampton Roads and surrounding areas. We are proud to use quality materials by a top manufacturer.
Our work with endorsed partners guarantees our roofs will stand the test of time. We also offer warranties that are backed by the manufacturer to cover both labor and materials. Please, don't hesitate to call us at 757-515-7050 or use our convenient online contact form to schedule your free estimate today! Whatever your commercial roof restoration needs, we've got you covered in Hampton Roads, Virginia!