The Roof Coating Company works with multi-family building owners and property managers of condominium communities, townhomes, apartments, HOA's, etc. to offer asphalt shingle roof replacements.
The Roof Coating Company is committed to delivering high quality workmanship, coupled with exemplary customer service. No project is too big for The Roof Coating Company. We provide affordable roof installation for multi-family facilities of all sizes, so if you're considering replacing your roofs give us a call for a free no obligation estimate at 757-515-7050.
Restoration First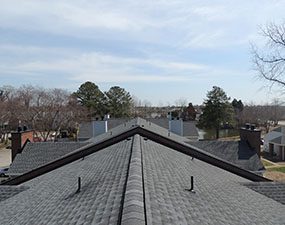 As an alternative to an expensive roof replacement you may want to consider having your roof evaluated by one of our trained field technicians. In most cases if the roof is not too far gone we may be able to perform a PM or preventative maintenance on the existing roof. This Pm work will extend the life of the roof. We have performed this PM work for many multi-family properties in the area. Please see below some of the PM measure that will extend the life of your asphalt shingled roofing system.
Preventative Maintenance
Before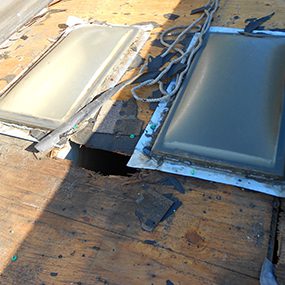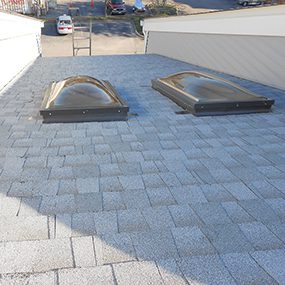 After
Remove and replace all existing pipe collars.
Inspect aluminum ridge venting; seal all exposed nail heads and re-nail secure to the rafters.
Remove and replace aluminum ridge venting with a double baffled shingle over style
Inspect all passive air vent. Left and seal the flashing and any exposed nails
Comb the roof for nail pops
Inspect flashings for integrity.
Remove old sealant from flashing and re-seal
Remove and replace any damaged and or missing shingles.
The initial cost for most preventative maintenance is recuperated with the first two years following. When the roofing issues are addressed property wide typically 99% of all future roof leaks are eliminated. Without having to address roof leaks, scheduling Interior repairs and freeing up your management and maintenance team to perform other property related task the ROI is very quick.
Multi-Family Roof Replacement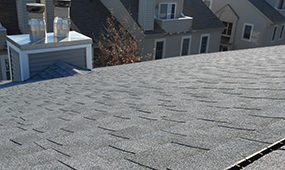 We will do our best to provide first a preventative maintenance option however in some cases the roof is too far gone, and a replacement is the only option. This is primarily due to the decking becoming delaminated due to water-damage. Performing preventive maintenance early can offset this vastly extending the life of your roofing system.
Whether you're in need of preventative maintenance or a complete replacement Call Us Now!
We offer free estimates to the greater Hampton Roads, Virginia region, including the cities and counties of Hampton, Newport News, Williamsburg, Yorktown – York County, James City and Gloucester County, Norfolk, Virginia Beach, Portsmouth, Chesapeake, Smithfield, and Suffolk. Call us today at 757-515-7050, and let us see how we can help you!