The Roof Coating Company provides professional scheduled Hampton VA Roof Inspections. When you notice that water is coming into your building is not the only time that a roof inspection should be scheduled. In fact, roof inspections should be used to avoid this very thing. With regular roof inspections, damaging leaks and other issues can be prevented altogether. The Roof Coating Company provides roof inspections and other services to clients in Hampton, VA. To schedule a free inspection, give us a call today at (757) 515-7050.
Why Get Regular Roof Inspections?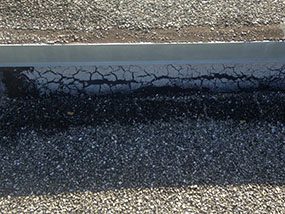 Even if your roof seems to be performing properly, you never know when problems are slowly developing. When you hire an experienced contractor like The Roof Coating Company, these problems will be stopped in their tracks. This way, you won't be dealing with costlier repairs, such as interior water damage.
Regular roof inspections have been shown to prolong the life of a roof. The longer you can go without needing a full roof replacement, the more money you'll save. Just two roof inspections per year will pay off big time in the long run.
About Our Roof Inspection Services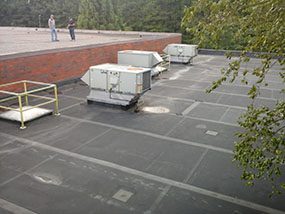 When we examine your roof, thorough roof leak detection is just one of the things that our team does. We'll also check your flashing, look out for any ponding water, and more. Basically, if your roof has any existing or potential problems, we'll find them. After we've diagnosed your roof, our experts will advise you on what to do next. As a full-service roofing company, we can help you with any services that your roof may require.
Roof Coatings
If you're tired of dealing with frequent leaks and other issues, consider getting a roof coating. This is an extremely cost-effective service that will have your roof back in top condition. Obviously, there is no better contractor to apply your roof coating than The Roof Coating Company. We specialize in this service, which not only protects your roof from the weather but also makes your building more energy-efficient.
Call The Roof Coating Company Today!
The Professionals For Hampton VA Roof Inspections
To schedule roof inspections for your roof, call us at (757) 515-7050. We recommend two per year in order to effectively keep an eye on the status of your roof. Of course, we offer several other services. After we inspect your roof, clients in Hampton, VA can also count on us for repairs, maintenance, restoration, and more.