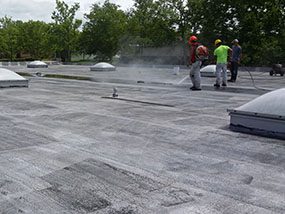 The Roof Coating Company offers scheduled Chesapeake Va roof inspections. Nothing is more effective at saving you money on your roof than taking preventative measures. The Roof Coating Company recommends regular roof inspections to all clients. This helps prevent serious damage from accumulating and stops problems in their tracks. Our service area includes clients in Chesapeake, VA. For a completely free onsite evaluation, give us a call at (757) 515-7050.
Benefits Of Regular Roof Inspections
Our team checks everything from the condition of your roof's membrane to your roof's flashing. Our inspections are extremely thorough; we'll find any existing and potential problems with your roof. This way, we can recommend roofing solutions to deal with these, including repairs, maintenance, and restoration.
Regular roof inspections keep repairs small because you roof is checked on regularly to stop minor problems before they can develop into something worse. Not only does this prevent damage to your building's interior but it also extends the life of your roof. The longer you can avoid a full roof replacement, the better off you are financially.
Roof Coating Specialists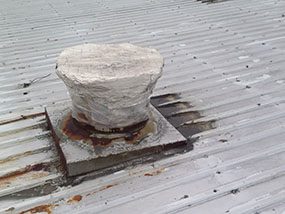 As our name suggest, The Roof Coating Company specializes in restoration services like roof coatings. If your roof continues to have frequent issues, a roof coating can solve all those problems. It's a thin and seamless membrane that keeps your building watertight and extends the life of your roof by 10+ years. The application process is easy and the service itself is very affordable. Plus, a roof coating will make your building more energy-efficient thanks to its reflectivity.
Our Chesapeake Va Roof Inspection Services
After we inspect and diagnose your roof, our team can also handle any of the services necessary to solve your roof's issues. Whether you need a small repair or a full roof replacement, we've got you covered. Our experienced team has years of industry experience. We're more than qualified to handle any type of roofing service that you might need.
Call The Roof Coating Company Today!
The general rule of thumb is to get two roof inspections per year — even if your roof seems to be in top shape. We provide clients in Chesapeake, VA with roof inspections along with other roofing services. Call us today at (757) 515-7050 to schedule an appointment.