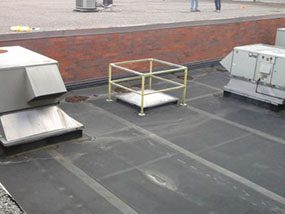 The Roof Coating Company is a Virginia Beach roof inspections contractor. Do you know the condition of your roof? Do you know when your roof was last inspected? If not, then you need a roof inspection in Virginia Beach, VA. Roofs that are regularly inspected have proven to last twice as long as roofs that are not. Just a simple call can save you thousands. The Roof Coating Company has the expertise to address roofing issues promptly and skillfully on any type of roof. Call us today at (757) 515-7050 to schedule an inspection at your convenience.
Making Informed Roofing Decisions
Knowing what is going on with your roof can allow you to make informed decisions about your business. As the saying goes, "You can't fix what you don't know is broken." Roofing issues can range from quick, minor repairs to full replacement and many of them can also be prevented if caught in time. The Roof Coating Company has a variety of affordable, sustainable roofing solutions. We repair, restore, replace, and maintain roofs of all kinds.
What A Roof Inspection Entails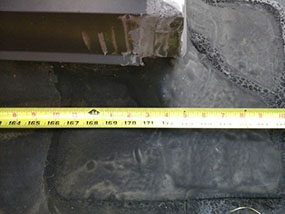 During your roof inspection in Virginia Beach, VA, we will perform a thorough examination of your structure both inside and out. We will then do an inspection of the roof itself checking for issues such as low or high places in your roof, pooling water, leaks, damages, loose flashing, and debris. We will evaluate the condition of the drip edges, vents, HVAC equipment, the drainage system, and thoroughly examine your roofing membrane.
Prevention Saves Money
Many business owners don't realize the extent of damage that a simple leak can do. If you notice that your structure is not heating and cooling right, a leak may be to blame for destroying your insulation and costing you more in energy bills.
An Affordable Roofing Solution
Once you know the condition of your roof, you can decide what course of action to take next. A roof coating can help slow the aging and damage done to your roof and prolong the life of your roof by years. Roof restoration systems can be an affordable solution to any roofing problems that we find, and we also install single-ply roofing.
The Roof Coating Company is the first choice among commercial building owners and property managers in Virginia. We educate our clients about eco-friendly roofing choices and reducing our overall environmental footprint through affordable roofing systems. We believe in honesty, integrity, and making a difference. Give us a call today to discuss your roofing project a (757) 515-7050.