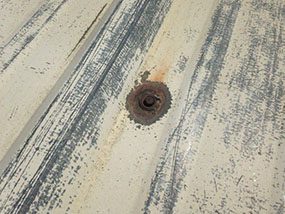 The Roof Coatings Company is a Norfolk VA roof inspections contractor serving all of Hampton Roads, Virginia.  Have you ever heard the old saying, "An ounce of prevention is worth a pound of cure?" It means it's easier to stop something from happening in the first place than to repair the damage after it has happened.
This is especially true when it comes to your commercial roof. Having your roof regularly inspected by a professional can save you time, money, and a headache by catching small, less disastrous problems before they become big, expensive damages. Call Norfolk, Virginia's premier commercial roof contractor – The Roof Coating Company – today at (757) 515-7050 to speak with one of our friendly, knowledgeable team members and schedule your roof inspection today.
Preventative Care With Roof Inspections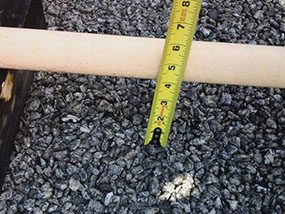 Industry standards recommend having your commercial or industrial facility's roof professionally inspected at least twice a year – spring and fall – as well as after any major storm or other harmful weather event (flooding, strong winds, etc.)
Regular inspections and the follow-up maintenance can extend the life of your roof by many years and reduce the needs for emergency repairs down the road.
Comprehensive Norfolk, VA Roof Inspections
The professionals at The Roof Coating Company have built a comprehensive roof inspection program that is designed to catch problems early on, as well as improve the current performance of your commercial roof. We inspect the following:
Intersections of the walls and roof
Damages from severe weather
Roofing material that would benefit from preventative care – adhesive, coatings, etc.
Condition of interior walls and ceilings, for leaks, cracks, and settling
Drains and downspouts for clogs
Supporting structures
Rooftop HVAC structures
Flashings
Lightning protection systems
Standing water
Window/skylight seams
Accumulated debris
And much more
All roof inspections include systematic documentation of all findings, for your records and insurance purposes.
Ongoing Care & Maintenance With The Roof Coating Company
At The Roof Coating Company, we invest in our clients over the long term. That means we don't disappear once we uncover any issues with your roof. We also don't do a quick fix and then take off, never to be seen again.
The Roof Coating Company is a full-service commercial roofing contractor. We can handle all your commercial roofing repairs, including roof restoration or replacement. Our team members are trained to identify and ongoing maintenance needs for your roof and offer customized maintenance programs and solutions to fit those needs.
Call The Roof Coating Company today at (757) 515-7050 to schedule your roof inspection and partner with the best to keep your roof in top-notch condition!