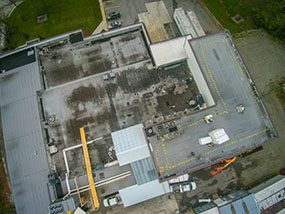 The Roof Coating Company is your Newport News flat roof replacement specialist. If your flat roof has been experiencing frequent issues as of late, you may be under the assumption that you need a flat roof replacement. While it's possible that this is the case, make sure you have a trustworthy company evaluate your roof first before getting your mind set on any sort of service. The Roof Coating Company offers flat roof replacements and more to clients in Newport News, VA.  Call us at 757-515-7050 to set up a time for us to swing by and have a look at your commercial roof.
Roof Repairs & Restoration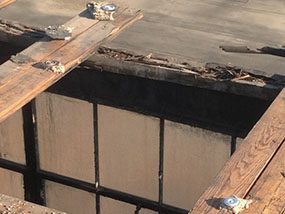 When you hire a company to repair your roof only to have a new leak pop up soon after, you might conclude that you need a new roof. However, you could be surprised at how many roofing contractors fall short when it comes to basic repairs and roof inspections. There is a good chance that The Roof Coating Company can repair or restore your roof properly so that you can avoid the need for a flat roof replacement.
When you look at the name of our company, it's obvious that we specialize in roof coatings. The reason why we believe in this service so much is because of how cost-effective it is. We save clients thousands of dollars with one of our roof coatings because it's an affordable service that can make even a damaged roof watertight for years longer.
When Is It Time For A Replacement?
We will only recommend a repair or a roof coating if we think that it would be enough to fix the condition of your roof. However, if your roof is too far gone, we aren't going to ignore the reality of the situation. Sometimes, a flat roof replacement is simply unavoidable. When it's time to have your flat roof replaced, the team at The Roof Coating Company will provide you with top customer care from beginning to end.
Call The Roof Coating Company Today!
Our roofers are the best craftsmen around, so you can be sure that your new roof will be installed properly. If you're located in Newport News, VA, The Roof Coating Company is your best bet for flat roof replacements, repairs, and more! Call 757-515-7050 for a no-obligation estimate.