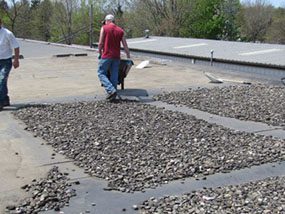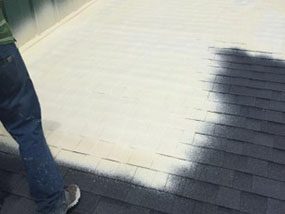 The Roof Coating Company is a Virginia Beach commercial roofing contractor. A commercial roofing contractor should not be hired at random. If you hire a contractor without doing any research on them, there's a good chance your commercial roof won't be installed properly. Oftentimes, a contractor's substandard work doesn't show until years later. Eventually, you'll have to pay for repairs, restoration, and possibly even a full roof replacement. Not to mention the distraction that a faulty roof can cause your business.
At The Roof Coating Company, we'll get your roof done right the first time around so you won't need to give it a second thought for decades. We provide clients in Virginia Beach, VA with all types of commercial roofing services. Since 2010, we've earned a reputation in the Virginia area as one of the top commercial roofing contractors around. Give us a call at (757) 515-7050 for a complimentary on-site inspection.
A Variety Of Commercial Roofing Services
The Roof Coating Company is a full-service commercial roofing contractor. We specialize in restoring commercial roofs. This is more affordable, less distracting, and just as effective as getting a brand-new roof. Of course, we also offer full roof replacements when necessary and we'll be honest with you about what we think is the best option for your particular commercial building.
Our roof coatings are a popular choice in the area. When we coat your roof (whether it's a flat roof, metal roof, rubber roof, etc.), a seamless, watertight layer adheres to the surface of your roof. This protects it from water, fire, mold, and the sun. In fact, due to the reflectivity of our roof coatings, your business can save up to 30% on A/C bills, which really adds up in the long run. This environmentally-friendly service can be done during work hours so you never have to close up shop. Plus, it's lightweight which means you won't be adding any more deadweight to your roof or building.
Call The Roof Coating Company Today!
Since 2010, The Roof Coating Company has earned a solid reputation among clients in the Virginia Beach, VA area. Not only are our employees expert craftsman but we're also honest, professional, and easy to work with. We will customize a roofing plan to suit your specific needs and preferences. Give us a call today at (757) 515-7050 for a free estimate.