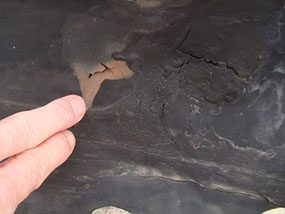 The Roof Coating Company is a Chesapeake Va rubber roof repair contractor. While rubber roofs are advertised to last between 25-35 years, they can last much longer when properly maintained. Rubber roofs are also one of the easiest roofs to repair. If you need a rubber roof repair, The Roof Coating Company offers affordable commercial roofing services to clients in Chesapeake, VA. For a free roof evaluation, call us at (757) 515-7050.
About Rubber Roofs
Rubber roofs, also known as EPDM, are known for being durable, flexible, and long-lasting. Moreover, they are an extremely affordable option. All of these qualities combined make rubber roofs a very popular choice for commercial buildings. Plus, the material can be recycled at the end which makes it an environmentally-friendly option.
Our Commercial Rubber Roof Repairs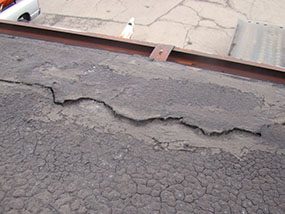 When your trusty rubber roof starts to give you problems, our roofing experts can help. We'll check everything from your roof's seams to its flashing to ensure that everything is in order. We'll also look out for any ponding water on your rubber roof which tends to occur when your roof's drainage system needs to be unclogged.
Consider Roof Coating As An Alternative
If you are sick of dealing with frequent repairs, a roof coating is a great way to restore your existing roof. A roof coating is a seamless and watertight membrane that patches up any existing leaks and prevents any new ones from occurring. This service will extend the life of your roof by 10+ years, all the while making your building more energy-efficient.
Roof coatings are affordable, easy to apply, and non-disruptive to your business. Oftentimes people pay for a costly full roof replacement when a roof coating can be equally as effective and much cheaper. Plus, as the coating starts to age you can simply have your roof coated again down the road.
Call The Roof Coating Company Today!
The Roof Coating Company is the best company around for clients in Chesapeake, VA. We bring a wealth of experience to the table and we're known for being a reliable and honest contractor. Our roofing technicians are experts in all types of commercial roofing services, including rubber roof repairs. For a complimentary onsite roof evaluation along with a free estimate, give us a call today at (757) 515-7050.