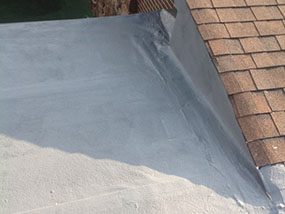 The Roof Coating Company is your Newport News flat roof repair specialist! As a company that specializes in commercial roofing, our company has been working on flat roofs for years. We provide flat roof repairs and many other commercial roofing services to clients in Newport News, VA. For long-lasting and cost-effective roofing solutions, give us a call at 757-515-7050.
Don't Wait When It Comes to Flat Roof Repairs!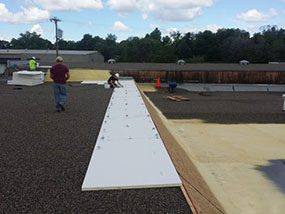 Flat roofs are known for being low-maintenance and easy to deal with. With that said, when a flat roof does develop a leak, incoming water can cause severe damage. If you know that your flat roof has a problem, time is of the essence. The Roof Coating Company will diagnose your flat roof's issue(s) and patch it up quickly before more damage can spread.
Flat Roof Inspections
With all types of commercial roofs, including flat roofs, regular roof inspections are important. When you hire The Roof Coating Company to inspect your flat roof a couple of times per year, repairs will be kept small and the damage will be kept to a minimum. Meanwhile, roofs that are neglected can develop serious issues and won't last nearly as long.
We Are Newport News Flat Roof Repair Contractor
The Roof Coating Company employs the top roofers around. Each of our team members have been professionally-trained to provide roofing services of the highest quality. You can rest assured knowing that our roofers are properly licensed and insured. The Roof Coating Company also provides flawless flat roof replacements if your flat roof can't be effectively repaired.
Commercial Roof Restoration Services
When your flat roof needs a repair, it might be time to consider restoring it. A roof coating is an extremely effective restoration service that will extend the life of your roof for years longer. Roof coatings are much cheaper than roof replacements and they are also less disruptive. A roof coating will make your roof more reflective which really helps to improve the energy-efficiency of your building.
Call The Roof Coating Company Today!
When you're in need of a flat roof repair in Newport News, The Roof Coating Company has you covered. We offer a variety of cost-effective roofing services to clients in Newport News, VA. Call us today at 757-515-7050 to schedule a free onsite roof evaluation. We look forward to working with you!