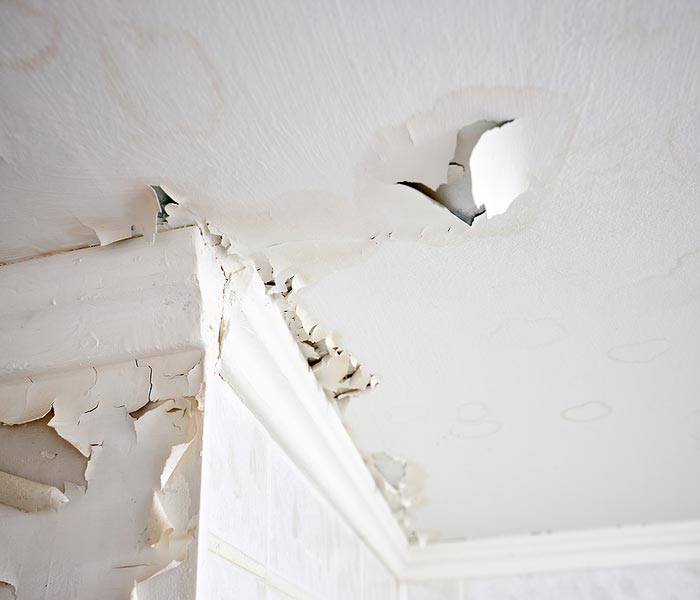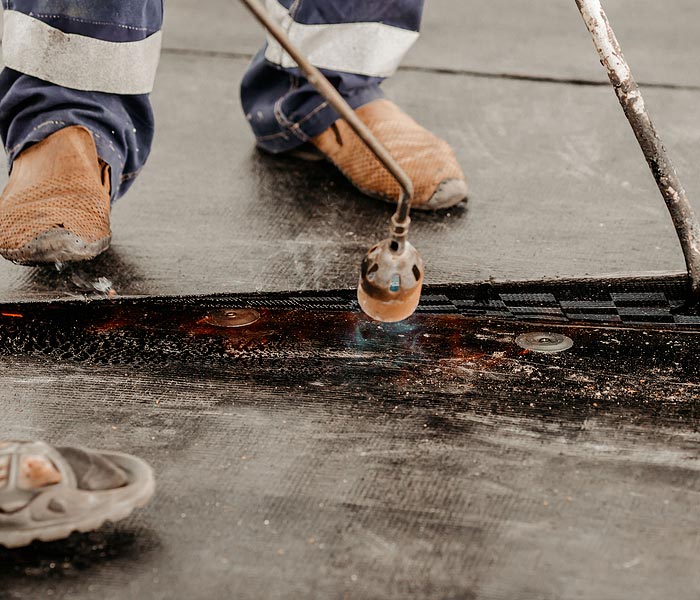 Welcome to The Roof Coating Company, your trusted partner for professional and reliable Newport News residential roof repair services. We understand the importance of a well-maintained roof in protecting your home and ensuring your family's safety. With years of experience, a dedicated team, and a commitment to excellence, we are here to address your roof repair needs promptly and effectively. Read on to learn more about our top-notch services, common causes for residential roof repair, our meticulous roofing process, and the added assurance of our GAF-backed roofing warranty.
Professional Residential Roof Repair Services
At The Roof Coating Company, we specialize in providing comprehensive and professional residential roof repair services. Our skilled and experienced team is equipped to handle a wide range of roof issues, from minor repairs to more complex challenges. Whether you're dealing with a leak, damaged shingles, or other roofing concerns, we have the expertise to deliver timely and effective solutions.
We believe that a well-maintained roof is crucial for the integrity of your home. That's why we prioritize responsiveness, quality
Causes For Residential Roof Repair
There are various factors that can lead to the need for residential roof repairs. Understanding these common causes can help homeowners address issues promptly and prevent further damage. Some of the most frequent causes for residential roof repair include:
Weather Extremes: Harsh weather conditions, such as heavy rain, strong winds, hail, and snow, can cause damage to your roof over time. Shingles may become loose, cracked, or torn, leading to leaks and other problems.
Aging and Wear: As your roof ages, it naturally experiences wear and tear. Over time, this can lead to deterioration of roofing materials, including shingles, flashing, and seals, requiring repairs to maintain the roof's integrity.
Poor Installation: Improper installation techniques or the use of subpar materials during the initial roofing installation can lead to issues down the line. Repairs may be necessary to rectify these installation-related problems.
Lack of Maintenance: Neglecting regular roof maintenance can allow minor issues to escalate into more significant problems. Routine inspections and maintenance can help identify potential issues before they worsen.
Debris Accumulation: Leaves, branches, and debris can accumulate on the roof, blocking drainage systems and causing water to pool. This can lead to leaks and water damage that require prompt repair.
Pests and Wildlife: Damage caused by pests, such as rodents and birds, can compromise the integrity of your roof. Timely repairs are essential to prevent further infestations and protect your home.
Identifying these causes early and seeking professional roof repair can extend the lifespan of your roof and save you from more extensive and costly repairs down the road.
Our Residential Roofing Process
At The Roof Coating Company, we follow a systematic and meticulous roofing process to ensure that every repair project is completed with precision and care. Our process includes the following steps:
Inspection and Assessment: Our experts conduct a thorough inspection of your roof to identify the extent of the damage and the underlying issues that need to be addressed.
Repair Plan: Based on the assessment, we develop a comprehensive repair plan that outlines the necessary steps to restore your roof to its optimal condition.
Repair Execution: Our skilled technicians carry out the repair work using high-quality materials and industry-leading techniques. Whether it's fixing damaged shingles, addressing leaks, or repairing flashing, we ensure that the repairs are done effectively.
Quality Assurance: After the repair work is complete, we perform a detailed quality check to ensure that the repaired area is sound and meets our stringent standards.
Clean-Up: We leave your property clean and free of debris, ensuring that the repair process is seamless and hassle-free for you.
Our Residential Roofing Warranty
At The Roof Coating Company, we understand the importance of providing our clients with peace of mind. That's why we proudly offer GAF-backed roofing warranties on our repair projects.
GAF is a recognized leader in the roofing industry, known for its commitment to quality and innovation. With a GAF warranty, you can trust that the materials used for your repairs are of the highest quality and backed by a reputable manufacturer.
Our GAF-backed warranty covers both materials and workmanship, giving you the assurance that your roof repairs are protected against any defects or issues that may arise in the future.
Call The Roof Coating Company Today!
When you're in need of professional and reliable residential roof repair services in Newport News, The Roof Coating Company is your trusted solution. From addressing a variety of roof issues to following a meticulous repair process and offering a GAF-backed warranty, we are dedicated to delivering top-notch solutions that restore the integrity and functionality of your roof. Contact us today at 757-515-7050 to schedule a consultation and experience the difference of working with a team that prioritizes your home's well-being and your peace of mind. We look forward to serving you and ensuring that your residential roof remains a sturdy and protective shield for years to come.