The Roof Coating Company is a Chesapeake VA commercial roofing services contractor. We are your solution to any commercial roofing conundrum from free roof inspections to full roof replacements.  We do it all for our clients in Chesapeake, Virginia. Our team has over half a century of combined experience. You can reach us at (757) 515-7050 for a no-obligation estimate.
About The Roof Coating Company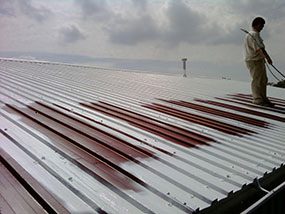 The Roof Coating Company is a team of expert roofing technicians that are committed to the craft. Aside from expert craftsmanship, you'll appreciate the time we put in to communicating with you throughout the process. We're a full-service company that handles projects of all types and magnitudes for commercial building owners across Virginia.
Environmentally-Friendly Solutions
Among our multitude of roofing systems are several "green" solutions. Why not get a durable and watertight roof that is simultaneously lowering the cost of your energy bills? Our premium roof coatings, for example, will restore your existing roof — even if that roof has been consistently giving you problems — all the while saving you up to a third on your energy bills.
Professional Commercial Roof Inspections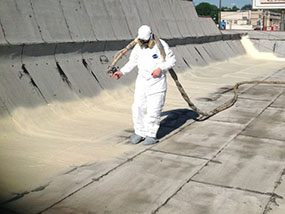 There's no denying the effectivity of regular roof inspections. It's one of the easiest ways to save big on your roof. A roof that does not get inspected regularly is far more likely to develop costly problems. The Roof Coating Company provides thorough roof inspections so these sort of issues don't sneak up on you.
Commercial Roof Maintenance Services
We treat each project case-by-case. The Roof Coating Company formulates customized maintenance plans for clients that are sure to extend the life of your roof. Along with roof inspections, our customized maintenance plans will postpone the need for a full roof replacement and prevent damage to your building's interior.
Full Commercial Roof Replacements
When it's time to say goodbye to the old roof and start from scratch, call The Roof Coating Company. With our wealth of experience, your new roof will be installed properly and will last you decades. We have a variety of new roofs to choose from and we will be happy to advise you on the top options for your specific building and budget.
Call The Roof Coating Company Today!
The friendly staff members at The Roof Coating Company are ready to answer any of your questions regarding our commercial roofing services. Simply call us at (757) 515-7050 to learn more. We offer free estimates on our services to clients in Chesapeake, VA and the surrounding areas.